Singularly Sensitive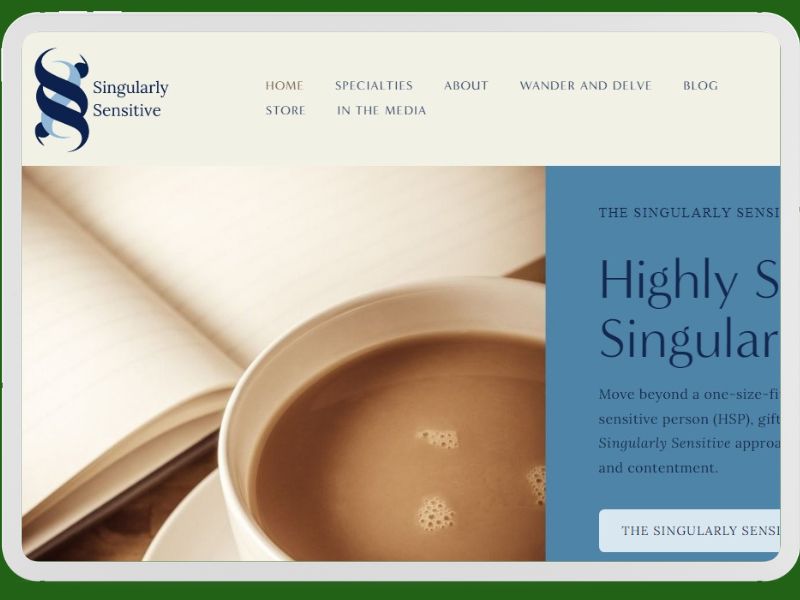 This HSP blog and website is by Lori L. Cangilla, PhD – a Psychotherapist, Author and fellow Highly Sensitive Person (HSP).
On this website, learn more about Lori's Singularly Sensitive approach to helping HSPs, find HSP journal prompts, read her blog, and subscribe to her newsletter to receive HSP tips and resources.
And if you are looking for psychotherapy services, Lori offers 1:1 sessions to HSPs and consulting services for mental health professionals.
Website: singularlysensitive.com.