Do you have a resource or article that would resonate with Highly Sensitive People?
Are you an HSP practitioner wanting to share your expertise in a blog post and, at the same time, promote your business?
We invite you to write for us at HSP Tools.
Kindly use the form below to email us your resource or article idea. It does not allow attachments, so please use it for your introductory email.
Our founder, Selipha, will then send a reply with the next steps. Afterwards, you can include your attachment(s) or link(s).
We look forward to reading and publishing your submissions.
***
With love and kindness,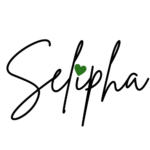 Founder, HSP Tools
Know This Before You Write For Us
Please note the following before submitting your resource or article idea for publishing on HSP Tools.
HSP Tools does not offer compensation for articles or guest posts.
HSP Tools does not charge a fee to post your resource or article.
We will include a byline and author bio for every post you submit.
We will also include a link to your website, blog, or social media account (whichever you prefer).
The resource or article you submit should be helpful and specific to Highly Sensitive Persons.
HSP Tools will accept articles published elsewhere only if you are allowed to repost them.
HSP Tools reserves the right to edit your article or guest post for clarity and correctness.
And that's all the submission guidelines we have for you.
Contact us if you have any further questions.