Are You Highly Sensitive Monthly Membership Program for HSPs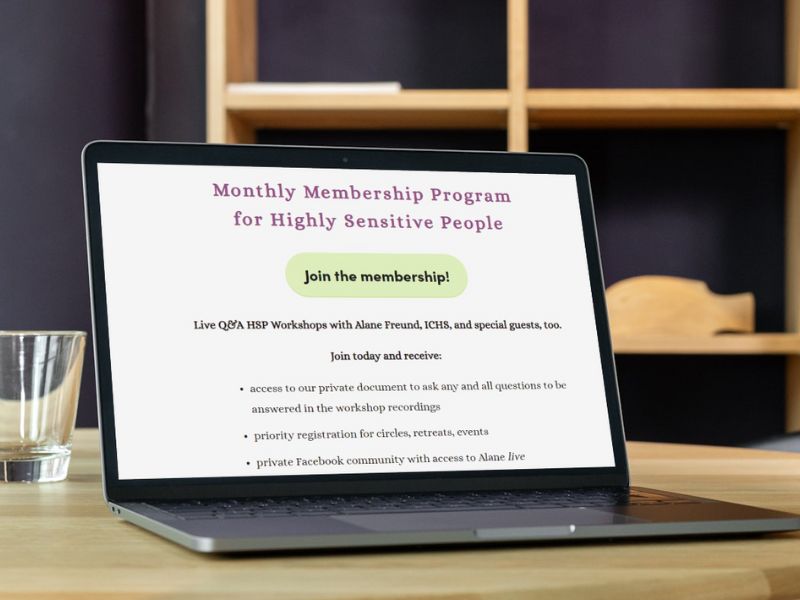 Type: Membership Community
Alane Freund is an International Consultant on High Sensitivity (HSPs).
She helps Highly Sensitive youths, teens, adults, and the LGBTQ community discover and use their HSP strengths to thrive in this world. And she also runs a monthly membership community for Highly Sensitive People (HSPs).
About Alane's HSP Community
This Monthly Membership Program for HSPs is home to live Q&A workshops covering different topics on High Sensitivity. It also has smaller coaching groups known as Sensitivity Circles, which focus on the different audiences that Alane helps.
Some of these circles include Sensitive and Queer, Wise Women and Wonder, and Sensitive Sisters.
As a community member, you will have access to the following:
A private document where you can ask HSP-related questions to be addressed in the live workshops.
First access to registration for events, circles, and retreats.
A private Facebook Community
Discounts to online courses and webinars by Alane
Visit the link below to learn more and join the community.
Access Link: Monthly Membership Program for Highly Sensitive People.