Only one in 10 people around the world sleep extremely well.
So if you often struggle with sleep, you're not alone. In fact, 60% of adults say they sleep somewhat well, or not at all.
And being that sleep is reportedly more important than diet and exercise when it comes to our overall health and well-being, 80% of people want to improve it.
Including you, we suppose.
So How Do You Improve Your Sleep?
Everyone tends to have a different strategy for improving sleep quality and duration. Some of these strategies include:
Reading
Listening to soothing music
Watching television
Meditating
Reducing caffeine intake
Sleeping and waking at the same time every day
Sleep apnea therapy
Using special bedding (such as these weighted blankets)
Using eye masks
And many others. Including our favourite strategy — apps.
That's right. In today's post, we're going to share 9 sleep apps you can use to improve your sleep. Some are designed for kids (but super helpful for parents too 🤗), while others are specific to adults.
And some are free to use, while others require a monthly or yearly subscription to enjoy all features.
Here are 9 Sleep Apps to Help You Improve Your Sleep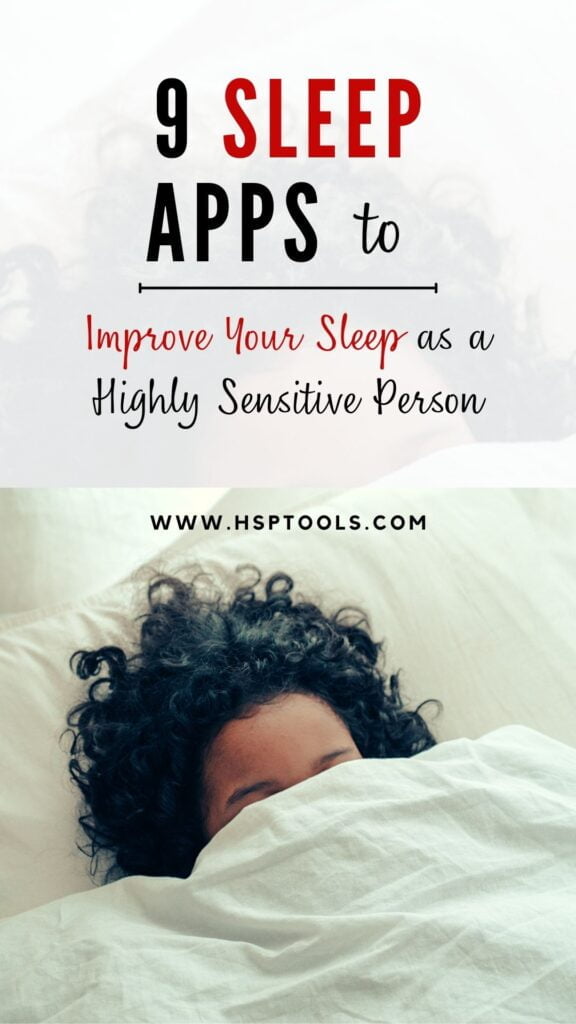 1. Sleep Cycle
The average person experiences four to six sleep cycles throughout the night. Each sleep cycle has different stages of sleep and lasts different lengths. The Sleep Cycle app uses these sleep stages and cycles to provide you with a detailed report of how you sleep.
It records your sleep sounds, analyzes those sleep sounds to determine the stage of sleep and cycle you're in, and then presents the data to you in the morning. This way, you can always tell at which time of the night you sleep best, and when you need to awake.
Oh, and did we mention that Sleep Cycle wakes you up at your lightest stage of sleep?
That's right! Once the Sleep Cycle app has established your sleep patterns, it cues the alarm clock to go off at your lightest stage of sleep. Ensuring you wake up fully rested, and you never need to hit the snooze button.
To use this sleep app, you'll require a yearly subscription of $30. But it comes with a 7-day free trial to help you decide if it's the right sleep app for you.
Learn more about Sleep Cycle here.
2. Slumber
If your struggle with sleep is not falling asleep as fast as you'd like, Slumber can help. It uses sleep meditations, soothing stories, and music and soundscapes, to put a user to sleep. These three work together to help relax your body and mind, and includes hypnosis techniques to help induce sleep.
While using the Slumber sleep app, you get a library of over 350 stories to choose from. And you get the flexibility to customize your most soothing music and sound effects, so you can fall asleep to what works for you. As opposed to what's predetermined.
The app uses various techniques proven to improve relaxation and sleep. These include Mindfulness, Breath control, Gratitude, Guided Imagery, Hypnosis and progressive muscle relaxation.
The slumber app is free to use and can be downloaded here.
3. Moshi
Moshi is one of the best sleep apps for kids. It's audio-only, meaning there's no need to worry about screens and blue light at bedtime. So if your child (or grandchild) is struggling to sleep, this is a great app you can use.
The app uses bedtime stories to help listeners drift off to sleep, music to help kids relax and wind down, meditations to help ease worry, and tranquil sounds to soothe the mind.
Every story on the Moshi app is created from scratch and narrated by a wide range of people, including celebrity guests like Patrick Stewart and Goldie Hawn. And the music and sounds are soothing enough to even put the parent to sleep.
To use the best features of Moshi, you'll require a monthly or yearly subscription. Learn more about Moshi here.
4. Relax Melodies
Bedtime stories, Meditation Exercises, and Soundscapes are what you get with the Relax Melodies sleep app. And with a promise to help "improve your well-being in just one week", the app allows users to create customized experiences.
You can create your own mix of sounds and music based on what helps you sleep best. You can preview available bedtime stories and select the ones that work best. And you can choose from different types of meditations, breathing and relaxation techniques, sleep moves, and sleep sounds.
Learn more about Relax Melodies here and get 20% off your subscription.
5. Sleepiest Sleep App
Sorry Android users, this sleep app is only available on the App Store for iOS users. But as with most apps on this list, Sleepiest uses meditations, sleep sounds, and bedtime stories to help you fall asleep fast.
And in almost a similar way as Sleep Cycle, the Sleepiest sleep app tracks your sleep and generates a detailed report across 4 stages of sleep. It tracks through the Deep stage, REM (Rapid Eye Movement) stage, Light Stage, and Wake stage.
This way, you can know exactly how you slept during the night. And to promote success, the app allows you to create and customize your perfect sound to sleep to.
So if you're an iOS user and would love to try out the Sleepiest sleep app, learn more here. And find out how it can help with Anxiety, Depression, Insomnia, PTSD, and Chronic Pain.
6. Reflectly
The Reflectly sleep app is nothing like the other sleep apps listed in this post. It doesn't use sounds, music, or meditations to help you sleep. What Reflectly does is act as your everyday journal, encouraging you to reflect on your day's thoughts and problems.
It acts as both a diary and a gratitude journal to help you vent and share your feelings without having to deal with a judgemental listener. And it also happens to be a mood tracker, asking you questions to help determine your mood. After which, it then creates a daily, monthly, and weekly graph report of your moods.
So basically, Reflectly isn't that much of a sleep app as it is a journal app. But it still fits into this list of sleep apps because you can use it to pour out your emotions before you sleep. This way, you'll feel more relaxed and able to sleep soundly.
Learn more about the Reflectly app here.
7. Recolor
Screen time isn't probably the best way to get ready for sleep. And the Recolor app may sound like a terrible way to help you improve your sleep. But … Recolor is designed to help you relax by colouring your stress away.
Which, we believe, is a great way to unwind after a long day and drift off to sleep.
Think of Recolor as an adult colouring book. And instead of having an actual book and colouring pens, you have an app on your mobile phone and a finger to do the colouring.
The app comes with over 4000 unique colouring pages and with a feature allowing you to import your own pictures and colour them as you wish.
Learn more about the Recolor app here.
8. Relax and Sleep Well
Do you know of Glenn Harrold? He's a renowned hypnotherapist, meditation expert, and self-help author. He's also the guy behind this Relax and Sleep Well sleep app, with over 4 million downloads.
So what's the app about?
The Relax and Sleep Well app is just as the name suggests – it's an app that uses meditation and hypnosis to help you relax and sleep well. It features 6 free hypnosis & meditation sessions by Glenn Harrold, stereo-echoed affirmations, background sound effects, and the latest hypnotherapy techniques.
Learn more about Relax and Sleep Well here.
9. Digipill
You've probably heard of Digipill in the same breath as Calm and Headspace. They're all super popular and there's a chance you've already heard of each.
Digipill is an app featuring hypnotic audio pills (yes, not the physical kind) designed to help you reduce stress, anxiety, insomnia, and even smoking. It also helps users lose weight, gain confidence, and increase motivation.
In its own words, Digipill uses psychoacoustics to allow you to unlock your subconscious and change your perception. Simply choose a pill to suit the issue you'd like help with, sit back with some good quality headphones, and allow your mind to work with Digipill to unlock your subconscious.
Does a sleep app get any better than this? You decide!
Learn more about Digipill here.
In the End
This list of sleep apps to improve your sleep is not exhaustive. For instance, we didn't include Calm and Headspace, which happen to be great meditation apps doubling as sleep apps. We also didn't include Insight Timer or Medito – free apps for sleep.
But we believe this list is enough to get you started with something that works for you.
Have an even better sleep app that you'd like to share here? Leave it in the comments below.
***